SCOUTS
Fun and adventure for boys and girls 10½ to 14
Scouts are boys and girls aged 10½ to 14 who meet together to do lots of games, badges and activities, indoors and outdoors.
To find out more about Scouts see: Scouts (Scotland).
For information about the programme for Scouts, see the Scouts UK page: Scouts.
Joining Scouts
If you are a Cub and 10½ to 11, your Cub leaders should be able to arrange for you to move on to Scouts. Otherwise, to find a Scout troop near you, use our "Join Scouting!" link.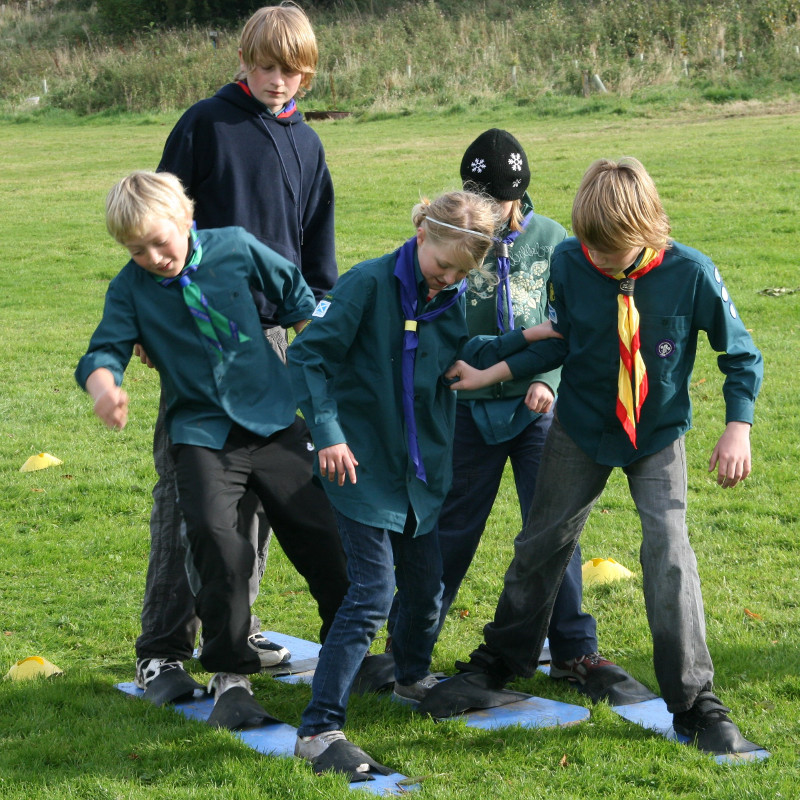 Parents and Carers
We encourage all parents and carers to take an active interest in what is going on with all sections, including Explorers. If you would like to help see our information for adult volunteers.
You should check with your section leader what you need and where to get it.  Some sections arrange to sell uniform items directly to their members. Otherwise, if you are buying the uniform yourself, you can buy on-line from the Glasgow Scout...
Fireworks night at the 82nd Craigalmond started with a very special presentation to Graham Cullen. Mike and Duncan report on this unique occasion for the Cramond Scout Group. Our fireworks night on Friday 3 November was very special as it included the...
The Annual Opening Ceremony of the Edinburgh Garden of Remembrance will take place at the Scott Monument, Princes Street Gardens, Edinburgh on Monday 30 October 2017. In past years this has proved to be a special service. If attending individuals are asked to arrive...
The 24th World Scout Jamboree will take place at the Summit Bechtel Reserve between 22nd July and 2nd August 2019.  You can take a helicopter tour of the site here. The event is being hosted by the Boy Scouts of America, Scouts Canada and Scouts of Mexico. It will be...
Braid District's Cartoon Cub Camp was visited by two of the Chief Commissioners and a number of local MSPs checked in with both the Cubs and Scouts.   Cubs from Braid District got together where they watched and created cartoons, and participated in various...
This summer is gearing up to be a great one for trips abroad in the region, ranging from Jamboree visits to Explorer Belts, and much more in between. First up, we spoke to some Explorers from Pink Panther ESU to find out about their July trip to Denmark for the...
Could you join the Gang in 2017?  In partnership with Girlguiding Edinburgh, the Edinburgh Gang Show has been staged at the King's Theatre since 1960! The Edinburgh Gang Show is a major theatre production and has been staged annually at the King's Theatre since 1960....
The 157th Braid Scouts have been making an impact in their local community, working in partnership with the Scottish Waterways Trust. The Scottish Waterways Trust works to create brighter futures for people, wildlife and communities along Scotland's canals.  In March...
Over 100 Scouts from Pentland District came together for a wet - but exciting - brass monkey camp. The sky may have been dark with cloud, but it didn't dampen the spirits of the Scouts at Bonaly this weekend.  Leaders from across Pentland District put on a fantastic...
The Scottish Campsite Directory is currently being updated and will be made available in due course. The UK directory, which lists some Scottish sites, is available at UK Scout Campsite Directory .  
The Zodiac Award has changed. It is still all about camping in different places all year round, and it is even more fun! You can still finish under the old rules, if you have already started, or use the new rules right now. The Zodiac Award is now open to all Scouts,...