SCOUTS
Fun and adventure for boys and girls 10½ to 14
Scouts are boys and girls aged 10½ to 14 who meet together to do lots of games, badges and activities, indoors and outdoors.
To find out more about Scouts see: Scouts (Scotland).
For information about the programme for Scouts, see the Scouts UK page: Scouts.
Joining Scouts
If you are a Cub and 10½ to 11, your Cub leaders should be able to arrange for you to move on to Scouts. Otherwise, to find a Scout troop near you, use our "Join Scouting!" link.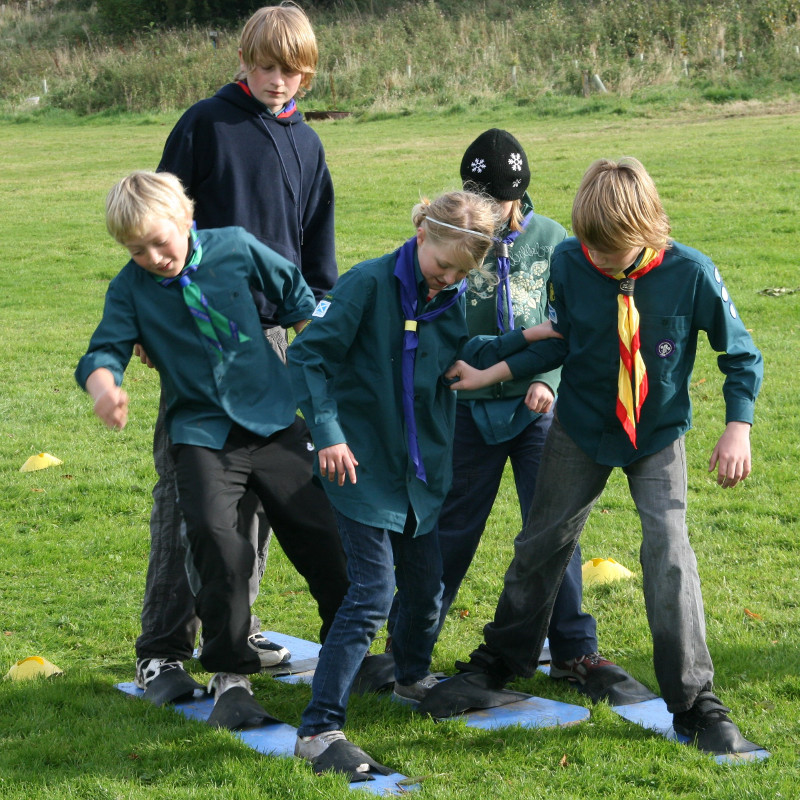 Parents and Carers
We encourage all parents and carers to take an active interest in what is going on with all sections, including Explorers. If you would like to help see our information for adult volunteers.
You should check with your section leader what you need and where to get it.  Some sections arrange to sell uniform items directly to their members. Otherwise, if you are buying the uniform yourself, you can buy from the Midlothian District Scout Shop . Alternatively,...
Almost 8 months ago the Jamboree journey began for the South East Scotland unit when our four Unit Leaders were selected from applicants across Scotland. Leading the unit is Alan Gibson who is an Assistant Explorer Scout Leader with South Morningside Explorer Scout...
Apply by Friday 4 May The National Camping Competition (Zonal Qualifiers) will take place over the weekend of Friday 15 – Sunday 17 June 2018. The locations for this year's Zonals are: Jock Neish Scouting Centre, 2 Hayloft, Tannadice, Forfar DD8 3PZ Auchengillan...
82nd Craigalmond Scouts & Sea Scouts (Cramond) - review of 2017 The Santa Sleigh going around the streets of Craigmount and Drumbrae, exciting children and raising money for charity, was the last event in an action-packed year for the Troop. The year...
On Sunday 26 November in the 71st Craigalmond Scout Hall, we had at least one youth representative from each district in South East Scotland come along to be part of the first meeting of the Regional Youth Advisory Group.  The meeting lasted three hours, a...
Doddie Weir isn't just a hero to rugby fans all the way from Carter Bar up to John o'Groats. The rugby legend also holds a special place in the hearts of all associated with Lauderdale Scout Group as without the former Scotland international's help, it...
Fireworks night at the 82nd Craigalmond started with a very special presentation to Graham Cullen. Mike and Duncan report on this unique occasion for the Cramond Scout Group. Our fireworks night on Friday 3 November was very special as it included the...
The Annual Opening Ceremony of the Edinburgh Garden of Remembrance will take place at the Scott Monument, Princes Street Gardens, Edinburgh on Monday 30 October 2017. In past years this has proved to be a special service. If attending individuals are asked to arrive...
The 24th World Scout Jamboree will take place at the Summit Bechtel Reserve between 22nd July and 2nd August 2019.  You can take a helicopter tour of the site here. The event is being hosted by the Boy Scouts of America, Scouts Canada and Scouts of Mexico. It will be...
Braid District's Cartoon Cub Camp was visited by two of the Chief Commissioners and a number of local MSPs checked in with both the Cubs and Scouts.   Cubs from Braid District got together where they watched and created cartoons, and participated in various...
This summer is gearing up to be a great one for trips abroad in the region, ranging from Jamboree visits to Explorer Belts, and much more in between. First up, we spoke to some Explorers from Pink Panther ESU to find out about their July trip to Denmark for the...