SCOUTS
Fun and adventure for boys and girls 10½ to 14

Scouts are boys and girls aged 10½ to 14 who meet together to do lots of games, badges and activities, indoors and outdoors.
To find out more about Scouts see: Scouts (Scotland).
For information about the programme for Scouts, see the Scouts UK page: Scouts.
Check out News from our Region.
Joining Scouts
If you are a Cub and 10½ to 11, your Cub leaders should be able to arrange for you to move on to Scouts. Otherwise, to find a Scout troop near you, use our "Join Scouting!" link.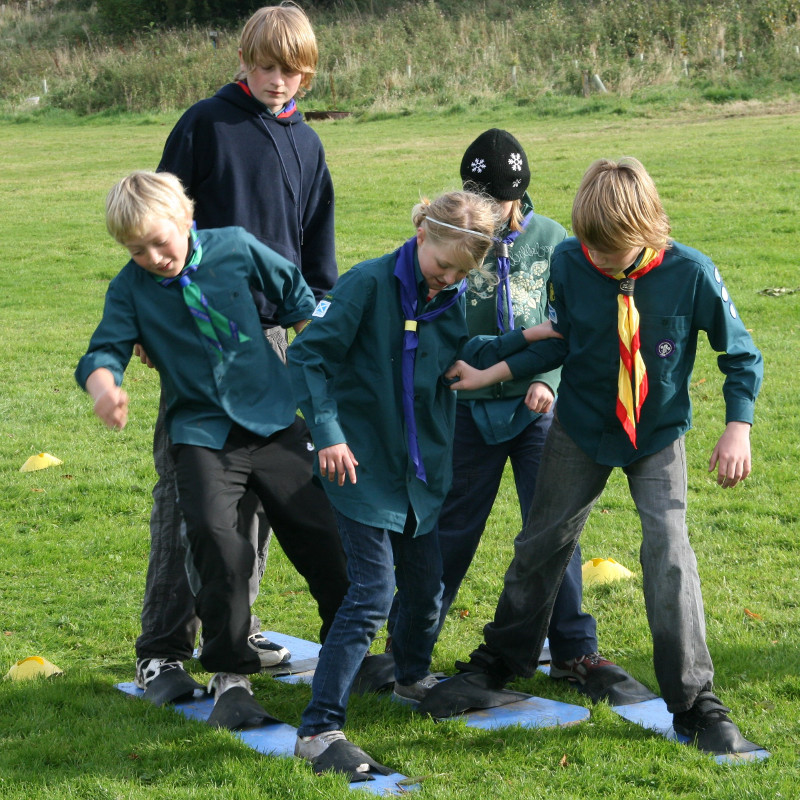 Parents and Carers
We encourage all parents and carers to take an active interest in what is going on with all sections, including Explorers. If you would like to help see our information for adult volunteers.
You should check with your section leader what you need and where to get it.  Some sections arrange to sell uniform items directly to their members. Otherwise, if you are buying the uniform yourself, you can buy from the Midlothian District Scout Shop . Alternatively,...
On Saturday 27 January 100 Scouts and Young Leaders arrived at Kelso racecourse ready for the Brass Monkey camp, and to celebrate 50 years since these started in the Borders. In 1968 Jack Robb, the DC of Roxburghshire, decided to run a one-night camp to challenge the...
The Scottish Campsite Directory has been updated (April 2018) and is a useful resource. The UK directory, which lists some Scottish sites, is also available at UK Scout Campsite Directory ....
Your chance to abseil off the Falkirk Wheel – have you got the nerve? Are you brave enough to abseil down Scotland's iconic Falkirk Wheel and raise money for Scouting?  If so, join Scouts Scotland on Saturday 14 and Sunday 15 April.  It's a great way of...
The Comely Bank Scout Group (122nd Craigalmond) volunteered twice in 2017 to help improve the school playground at Flora Stevenson Primary School, in collaboration with the school's Parent Council. Over 50 of our Young People across all sections – Beavers,...